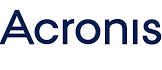 Acronis recognised as a challenger in first-ever Gartner Magic Quadrant for Disaster Recovery as a Service
Acronis Backup Cloud – as simple as ABC
Acronis Disaster Recovery Service (formerly nScaled DRaaS) supports organizations with very low tolerance for the unavailability of data and business-critical systems.
We will replicate your systems, storage and the installed software onto an on-premises appliance and into one of our cloud data centers. In case of an outage, we can restart your servers locally or in our cloud so you can continue providing IT services to your internal and external constituents until you can safely fail back. Whether you need to recover a single file, a database, or an entire server – it is as easy as a push-of-a-button. Acronis Disaster Recovery Service ensures that your business stays in business by providing a flexible, pay-as-you-go service.
Files, Servers or Data Centers – Recover at the Push-of-a-Button
With Acronis Disaster Recovery Service, There's No Trade-Off.
For meeting the fastest-possible RTO (Recovery Time Objective) while making a safe and pragmatic disaster recovery investment, with Acronis Disaster Recovery Service you can have your cake and eat it too. Our unique service model is based on a multi-tenant, software-defined data center (SDDC), hybrid architecture for the simplicity and rapid deployment capability that public cloud services are known for, but also the scalability and security of a private cloud — without the cost and complexity. Acronis Disaster Recovery Service solutions address IT requirements for backup, disaster recovery, and archiving. Our solutions comprise multiple enterprise grade components like automated recovery plans, built-in testing, virtualization, on-premises appliances, elastic cloud storage, global cloud data centers, all configurable to suit every customer's specific needs.
DRaaS: Recover Fast, Recover Easy
Acronis Disaster Recovery Service is designed for mid-size organizations and enterprises worldwide. It provides an all-in-one solution for disaster recovery, backup and data storage to companies who demand extremely low tolerance for data loss, downtime or sub-par risk mitigation.
It looks simple on the surface: backup, replicate, recover… But the devil, as they say, is in the details. This paper will guide you through the options you have, and ultimately will help you plan your disaster recovery solution.