A Proven, Hybrid Cloud, Full Service Business Continuity Solution
Infrascale will backup your systems, storage and the installed software to an on-premises appliance and to one of our cloud data centres. In case of an outage, you can restart your servers locally or in the cloud so you can continue providing IT services to internal and external users until you are in a position to safely fail back.
Smarter Infrastructure solutions
Pivot3 improves the simplicity and economics of the enterprise datacenter with industry-leading hyperconverged infrastructure technology. By combining storage, compute, networking and virtualization on commodity hardware, Pivot3 provides software-defined platforms that let IT run multiple, mixed application workloads on a single infrastructure while guaranteeing performance to the applications that matter most.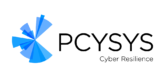 Revolutionary penetration testing
PCYSYS is a revolutionary cyber system based on unique algorithms for the automation of pen testing. The PCYSYS vision is to build the most sophisticated and effective virtual hacker to make the act of penetration testing automatic and continuous to let your customers have their own cyber watch dog 24/7
Desktop Management
Unidesk software can deliver more applications with greater interoperability and less IT impact than any other application management solution. With Unidesk layering innovation, enterprises deploy virtual desktops and session hosts at half the cost, enhance end user computing service delivery, and gain the power to support Windows application mobility on any virtualization or cloud platform.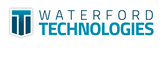 Email & File Archiving
Waterford Technologies' Email and File Archiving solutions provide a complete and secure archive, and will give organisations deep insight into email & file data. This business intelligence makes this the next generation archiving solution. These solutions enable true overall storage savings, unrivalled search speed, and never-before-seen reporting into email & file data to truly understand and improve your business.