A Proven, Hybrid Cloud, Full Service Business Continuity Solution
Infrascale will backup your systems, storage and the installed software to an on-premises appliance and to one of their cloud data centres. In the event of any outage, servers can be spun up locally or in the cloud within minutes, providing full IT services to internal and external users until you are in a position to safely fail back.


Smarter Infrastructure solutions
Pivot3 is an innovator of hyperconverged infrastructure and radically simplify the data centre by collapsing storage, compute and network resources on to a powerful, easy to deploy solution that reduces cost, risk, space, power consumption and complexity..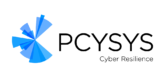 Revolutionary penetration testing
PCYSYS is a revolutionary cyber system based on unique algorithms for the automation of pen testing. The PCYSYS vision is to build the most sophisticated and effective virtual hacker to make the act of penetration testing automatic and continuous to let your customers have their own cyber watch dog 24/7


Cyber security
CybSafe provides a risk management Solution that is GCHQ accredited. Fusing psychology and behavioural science with artificial intelligence to go beyond 'tick-box' cyber security awareness training and addresses  the human cyber risk.
CybSafe helps organisations to measure, understand and reduce cyber and data protection risk by focusing on Awareness, Behaviour and Culture.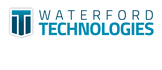 Email & File Archiving
Waterford Technologies' Email and File Archiving solutions provide a complete and secure archive, and will give organisations deep insight into email & file data. This business intelligence makes this the next generation archiving solution. These solutions enable true overall storage savings, unrivalled search speed, and never-before-seen reporting into email & file data to truly understand and improve your business.