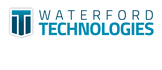 For enterprises looking to reduce management complexity and cost
Waterford Technologies' Email and File Archiving solutions provide a complete and secure archive, and will give organisations deep insight into email & file data. This business intelligence makes this the next generation archiving solution. These solutions enable true overall storage savings, unrivalled search speed, and never-before-seen reporting into email & file data to truly understand and improve your business.
MailMeter
MailMeter is a secure and reliable email archiving solution. With MailMeter, you can reduce your email data by 80%, eliminate PSTs forever, provide detailed analysis and drill-down reporting, become legally compliant & recover deleted email instantly.
Improve email storage by reducing storage consumption on your email server, which improves back up times and recovery
Meet compliance requirements for retention or review, and for acceptable usage monitoring
Forensic search capabilities save you time and money in an investigative action
MailMeter works seamlessly with Exchange, O365, Gmail, Domino
FileArchiver
Automatically removes files according to policies you set and frees up space on your expensive storage devices. It replaces the files with links to the file that was moved to the archive. It is seamless to applications and users.
Manage your company's files in an efficient and space saving manner with File Archiver, a poorly maintained file management system can cause unnecessary headaches and create extra work that cost you time and money. File Archiver takes these problems away and allows you to create a manageable file storage system. File Archiver is a policy based solution that allows you to create your own structures. You choose which files you monitor, archive or store. File Archiver creates a workable and understandable eco system for your files.